CTLD Publishing Ltd
(OffCommNews)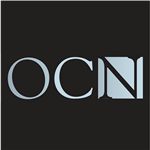 The magazine dedicated to Remote Communications Exploration

A resource for buyers and suppliers of telecommunications destined for remote & harsh environments covering: oil & gas sectors, deserts, mines, remote regions, offshore networks, internet, vsat, satellite, hybrid networks and more...

Discover solutions and opportunities with OffComm News magazine every quarter in print and every day online.
Advice for lean times from the world's source for remote communications in the oil and gas industry.

Standard

/

8.25" x 10.75"
The Cost Effective Digital Oilfield - Unmanned: Can your rig go it alone? The age of the almost completely automated offshore rig and service vessel…

Standard

/

8.25" x 10.75"

Print:

$12.00

Digital:

$2.00

The Smarter Digital Oilfield

Standard

/

8.25" x 10.75"

Print:

$10.60

Digital:

$2.00

Network optimisation. Discussing Data in and Data out of remote and offshore environments.

Standard

/

8.25" x 10.75"

Print + Digital:

$10.60

Digital:

$2.00