Native Entertainment MAGAZINE
(nemagazine)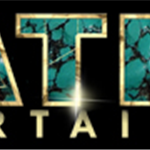 OUR MISSION: 1. Innovate the ENTIRE Native media industry.

2. ALWAYS LEAD. NEVER FOLLOW i.e. be the trend setter.

3. Always be Avant-garde

Also to become the become the most reliable, influential, stereotype-breaking, resource for information, entertainment and publicity regarding Indigenous people of the known universe.

COMPANY OVERVIEW: Native Entertainment Magazine is a fan driven American Indian/indigenous lifestyle, music culture and fashion magazine. We are always challenging ourselves to create a one-of-a-kind-each-issue-is-a-collectors-item magazine.

The publication is filled with wild photos, tattoos, tons of music, idiotic humor, horoscopes, steamy photos of sexy men and women, musicians and colorful in-depth music reviews.

WE SET THE STANDARD. For four years straight we've been not only the only magazine of our caliber, but the highest rated and most controversial Native publication in our genre. We single-handedly created a new way for the world to see indigenous people.

HISTORY IN THE MAKING: Native Entertainment Magazine is now the only other magazine besides Rolling Stone to have been set within a rock stars memorabilia casing at the famed Hard Rock establishment.

As of January 14, 2012 NEM issue #4, "The Chuck Billy Issue" went on display alongside the Chuck Billy memorabilia display case at the Hard Rock.