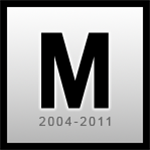 Medical Science Liaison Institute (MSL Institute) was founded in January 2004. MSL Institute has served as an independent voice for medical science liaisons who aspires to the highest ideals of the MSL role. By advocating for Medical Science Liaison professionals and catalyzing dialog within the pharmaceutical industry, MSL Institute was at the forefront of highlighting the ethical and appropriate use of this important healthcare role in the life sciences.

These magazines are offered as a part of MSL Institute's history, as is.
Second (Winter 2009) update of "Medical Science Liaison: Examining the Role, Revisited" by Jane Chin PhD, originally published in Medical Science…

Standard

/

8.25" x 10.75"

"MITIGATING COMPLIANCE RISK AND OFF-LABEL PROMOTION PROSECUTIONS AND OIG SCRUTINY OF MEDICAL SCIENCE LIAISON ACTIVITIES". Reprint series from MSL…

Standard

/

8.25" x 10.75"

"Dissemination of Off-Label Information, Safe Harbors, and Conduct of Medical Science Liaisons." Reprint series from MSL Quarterly 2004 on MSL…

Standard

/

8.25" x 10.75"