Alexis Laboy
(mediamedley)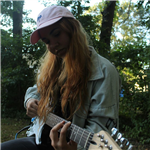 ~Lexi Creates~ I do art Music, Poetry, Photography, Tattoos, Painting, Zines, etc.

I just want to share my creations with the world to spread some kind of peace, love, or positivity. I hope it heals others the way it heals me.

Gemini Sun, Virgo Moon, Libra Ascendant, Gemini Mercury, Gemini Mars, Taurus Venus.