Golf Car Options Magazine
(golfcaroptions)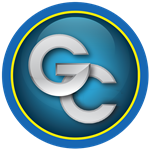 Golf Car Options Magazine: Published monthly: Backed by 26 plus years in the golf car industry, Golf Car Options Magazine, is the industry's leading news source for golf car owners, enthusiasts, and retailers. Featuring the latest in vehicle and product news, reviews, repair tips, and photos of what readers are doing with their golf cars.
As Seen In | January 2019 Cover
Hennison - 2018 Personalized Calendar

Standard

/

8.25" x 10.75"