Jack Varnell
(emotionalorphan)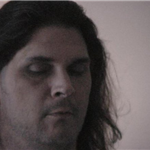 I am a contemporary prose poet, and writer living in the suburbs of Atlanta, Ga. Usually writing under the pseudonym "The Emotional Orphan", my first chapbook was published in June 2010.

Predominantly an online writer, I am published at fictionaut, Scribd, HelloPoetry, and Undead Poets Society. Culture Sandwich, Little Episodes, RedFez, SickofEm, Heroin Love Songs,and numerous others. Culture Sandwich and Verses In Motion have featured my poetry and video treatments.

EmotionalOrphan.Net is my personal writing, art and video blog.

Professionally, I work in Social Media and Marketing with special focus on Community Management, Client Management, and Video services.