Eat Love Savor International Luxury Lifestyle Magazine
(EatLoveSavor)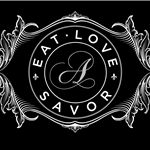 EAT LOVE SAVOR® has, since 2010, been more than a virtual platform and print magazine. It is an affluent lifestyle foundation for all the tiers of wealth: from mid-level to core affluent, from high net worth, to ultra high net worth. This readership desires the most clarifying, yet nuanced information on luxury travel, cuisine, home décor, jewelry, and real estate.

The key to our success is in the quality of our content. We hire respected and experienced experts as our frequent contributors. Our elegant layout and design allows for the greatest reader engagement, as we always gauge our content to the interests of our audience.

Our content is not simply a repeat of what's online. Our stories and information on exquisite goods, services and experiences, are original, and all presented with elegance. This is a magazine about luxury, and as such, has more in common with a fine book. Timeless content, a perpetual resource with a coffee-table worthy memorable look.

We are a top Luxury Lifestyle Magazine and Global Best Site for Luxury, and a trusted source for luxury lifestyle inspiration with since 2010.