Eat Love Savor International Luxury Lifestyle Magazine
(EatLoveSavor)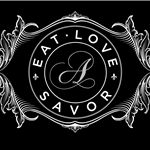 THE MAGAZINE FOR CONNOISSEURS WITH DISCERNING TASTE

EAT LOVE SAVOR® International Luxury Lifestyle Magazine is the high end magazine for the discerning individual who seeks out a life filled with elegance, beauty and meaning, who chooses to live life beyond the ordinary.

We believe that luxury is a state of mind and approach to living. We bring you the gentler side of true luxury, focused on connoisseurship, appreciation and the 'Art of Living'. Reading our magazines is a totally immersive luxury experience, an oasis from page to page, devoid of interruption, free of focus on consumerism that enchants and welcomes you with great articles, gorgeous imagery with a positive and uplifting tone.

Rather than taking the usual approach, our magazines are created with the desire to be more inspiring, informational, enchanting. Each one is free of advertising, a timeless immersive luxury experience with content relevant years after publication.

RETAIL ORDERING ON MAGCLOUD A la Carte Ordering. There is no minimum or maximum when ordering. Whenever you buy 10 or more print copies receive a discount off the printing costs.

******

COMMERCIAL ORDERING INTERNATIONAL DISTRIBUTION For hotels and airline distribution, contact: Gabrielle Sarmiento VP Sales & Marketing T +1 646 512 5131 E gabi@news-inflight.com http://www.news-inflight.com NEWS INFLIGHT, Inc. New York NY 10036 USA part of MELO Group https://www.melo-group.com/en/

PRINT ORDERS OVER 100 COPIES Tunner Media http://www.tunnermedia.com publisher@eatlovesavor.com Large print orders are printed in Canada using a best-in-class printing partner and fulfillment, delivering superior results through expert craftsmanship, advanced technology and sustainable practices.