Eat Love Savor International Luxury Lifestyle Magazine
(EatLoveSavor)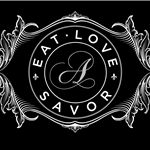 EAT LOVE SAVOR® International Luxury Lifestyle Magazine is a foremost advocate of intelligent, informative editorials, interviews, and features with a feminine touch, guiding readers through a world of premier global luxury goods, services, and experience; a must-read for the beauty-seeking high net-worth individual. We are a top Luxury Lifestyle Magazine and Global Best Site for Luxury, and a trusted source for luxury lifestyle inspiration with since 2010.

EAT LOVE SAVOR® is an interruption-free oasis where 'Luxury' is a State of Mind and approach to living; a magazine for readers with sophisticated tastes for classic, timeless style, modern elegance, and a hand picked selection to satisfy their desire for discerning luxuries, small through grand. Working directly with luxury brands of all sizes, our high quality editorials are written by a global team of luxury experts, delves behind the scenes to discover the inspirations, stories, viewpoints, emotions, and techniques responsible for creating powerful experiences beyond the aspects of possession.

We are read and highly regarded by international, high profile people and luxury industry, high profile companies, affluent women and men online and across our private networks.