Andre Washington
(Draysfoto)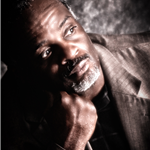 I, Andre Washington better known as Mr. Dray, the Camera Man... have been practicing the art of photography for the past 28 years. For most of that time I served as a communications officer in the United States Army. Upon retiring, I had the choice to go back work or follow my passion for photography. For everything I have ever tried to do in my life, photography has been the only thing that stuck. I eat sleep and breath this highly captivating art form.

There has always been several areas of photography that interest me more then others. As an example, for the first 10 years I almost never pointed my camera at a human unless they were getting married or participating in a sporting event. I took pictures of mountains and trees. As time passed, I started taking more portraits and getting involved in team and individual sports pictures. Once I retired I started accepting more weddings. The thing about weddings and sports photography, they are both very unforgiving. If you miss the first kiss of a wedding or a slam dunk in a basketball game you will never get those moments back.

So, for the last eight years I have been practicing the art of photography in Hampton Roads Virginia, mostly high school and youth sporting events. In that time I have come up with some pretty amazing images. This year (2012) I figured it is time to find a way to display the images so that more people can see and enjoy them. I have been photographing the Eastern Region basketball tournament for years, but most people have never seen the results. People see me sitting at court side, most people know me, I have the best seat in the house and yet most have never seen the results of my work.

This year I decided to create a publication that would carry the title "THE BEST SEAT IN THE HOUSE" but would focus on very specific subjects. The first, is a photo essay that features the Hampton Crabbers run to the school's fifth State AAA Boys Basketball Championship. There are many more possibilities including the Images captured on the baseball fields of Deep Creek and Olive Branch, Not to mention the many Stars that got their start playing ball right here in Hampton Roads.