Shive Magazine Being the best means bring Shive
(cbajoie)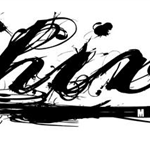 Shive is a trendsetting publication that focuses on music, fashion, business, entertainment, sports and beauty. In addition to showcasing emerging artists, the magazine also provide opportunities for non music related talent such as models, stylists, makeup artists, photographers, athletes, and more !

By offering advertising packages that include perks such as photo shoots, interview / bio write up, and our magazine gives undiscovered talent the exposure and publicity needed to take their career to the next level.

Each issue is available on-line and viewable for anyone that has internet access. Through the magazine and website people will be able to listen to hit singles and view new featured artists.