Chris Yavelow
(Bytehoven)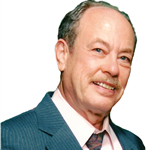 Chris Yavelow ("YAV") is an award-winning composer, author, and designer with a dozen published books to his credit and graduate degrees from Boston University, Harvard, and several European conservatories. He has taught at Claremont Graduate University, the University of Texas, Schiller University, and Harvard. He currently teaches online for the University of Maryland University College.

As a composer, Yavelow has been honored with more than three dozen international awards and fellowships. His opera, Countdown at Countdown.yav.com, received accolades as the first computer-assisted opera, the first opera performance with virtual orchestra, and the first opera in cyberspace. At the end of the last century, he established an international reputation as a visionary journalist about the future of music and computers. He has written hundreds of articles for publications such as Macworld, Electronic Musician, Byte, Computer Music Journal, Macromedia Journal, and New Media Magazine. His Music and Sound Bible (IDG) received the Computer Press Association Award and intensified the use of computers in music education and in the entertainment industry. Read more in his LiteraryBio.yav.com or OneSheet.yav.com

Yavelow was on the development team for the world's first multimedia CD-ROM, Verbum Interactive. He went on to develop LEGO's first CD-ROM (Technic 8922), which later received the Danish Design Prize. Other notable multimedia projects include the first digital TV guide: the VPRO Digital Guide, the first artificially intelligent film-scoring software: Music is the Message, for the NEMO Science and Technology Museum in Amsterdam.

Having worked in graphic design, book design, and typography "on the side" since he was a teenager, Chris brought these talents together around the turn of the millennium by founding YAV Publications for which he enjoys being lead designer.