Diana Ross
(BreastCancerYoga)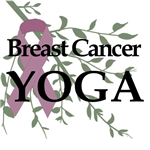 Breast Cancer Yoga is part of a complementary holistic approach to breast health and breast cancer recovery. Breast Cancer Yoga includes specific restorative yoga poses, supportive yoga props, a blend of aromatherapy oils, healing herbal teas and medicinal massage oils. All our products have been chosen for their specific healing benefits for helping women during breast cancer recovery.
by Diana Ross

This breathing exercise book contains 5 breathing exercises with step by step instructions that will teach you how easy it can be to learn how to…

Standard

/

8.25" x 10.75"

Print + Digital:

$12.99

Digital:

$9.99
by Diana Ross

This summer retreat will be a unique and special experience! The intention of this authentic yoga weekend is to foster the process of health by…

Standard

/

8.25" x 10.75"

Print + Digital:

$5.00

Digital:

Free!