Unique and Rare Magazine L.L.C.
(auna98)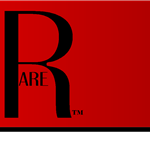 How do I start? To be honest, I don't really know what it is I am doing. But, somewhere in the gut of my soul, this feels like the right thing to do. I am reaching out to whoever will listen for the simple fact that I desire the help those around me that I do not know yet and those that I do. I recently took on my dreams head to head, like a chess game of uncertain moves. All I can say is that my whole life I have wanted to be a writer.

As a youngster, I hated to read, I was not in love with books to say the least. This was temporary, something happened! My Mother bought me a book one summer called The Calendar Papers; the title is somewhat foggy in my cloud filled memory. What I do remember for sure is that it was the most amazing book I had laid my hands on. From that, point on I was hooked and I had fallen in love with the art of writing. Therefore, I have read 6-12 books a year, if not more, many times reading 3 at a time. I find complete bliss in stores like Barnes and Noble or Borders. It's where I am most happy a lot of the time. If books have a heart beat I can feel them, I want to get to know them. It is for that reason at the age of 13 I began to write anything and everything in my imagination possible. I have written 10 books in my short lifespan and sadly have never tried to publish one. Even after, so many friends and family have begged me to do so with passionate pleading. If you ask, I don't really know what has stopped me. Is it fears? Is it doubt? Is it laziness? Or is it timing? Timing is everything! This is where we are now in a time warp that has brought to me a prime opportunity to write.

I cannot really go in to detail, but I have been afforded a great opportunity to start my own magazine through the imagination of the possibilities out there. My hobbies have collided, or should I say the loves of my life have collided. Photography has been a side profession of mine for 6 years, to capture a subject in that moment. Only the dynamic craft of the lens can freeze that moment in time forever, which is profound. Intoxicated by Art the majority of my life this is the subject I have married. In hopes of giving artist the exposure they so desire. I guess that at the end of the day I want to provide the exposure that I wish I had received. So like a crazy person with nothing to lose I decided to take both the art of photography and the pen crafting them into my own MAGAZINE with absolutely no know-how, just the will and determination to make my dream once and for all a reality.