Jennifer Filla
(aspireresearch)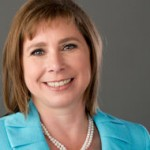 Jennifer J. Filla is CEO and founder of the Prospect Research Institute. She is also president and founder of Aspire Research Group LLC . In her role as CEO she is responsible for setting the strategic direction of the Institute and overseeing the content creation and delivery of all educational offerings.
Prospect Research Perspectives Magazine: On Social Media

Standard

/

8.25" x 10.75"

This is a story about a female Prospect Researcher tasked with identifying and researching women prospects and donors at a community non-profit.…

Standard

/

8.25" x 10.75"

Maybe you are a director of development, a major gifts officer, or a new prospect researcher. Maybe you wear multiple hats in your organization. You…

Standard

/

8.25" x 10.75"